Wondering how much it costs to turn your book into an audiobook?
The answer isn't always straightforward.
The truth is, the cost varies depending on how long your book is and which of the main production routes you choose to take.
But once you know what you're dealing with, the cost structure is much easier to understand and you can begin deciding which option is best for making your audiobook.
And I'll reveal everything you need to know based on my years of experience in the publishing industry below.
The 4 Main Options for Producing an Audiobook (Costs, Pros/Cons, & More)
1. Do It All Yourself
The first option is to produce your audiobook entirely on your own.
This includes recording, editing, mastering the audio, and exporting the files yourself.
It's the least expensive option on the list, but it's also the most time-consuming and potentially dangerous one.
Chances are very high that you'll end up with an audiobook that sounds like it was made by an amateur.
…Not because you're an amateur, but because people expect audiobooks that are read by an engaging narrator and are masterfully produced.
If you aren't sure how to keep an audience's attention like professional narrators do or edit/produce audio, it's best to avoid this option altogether.
But if you have these skill sets, you can save a ton of money by doing it yourself.
Your main costs will just be your time and equipment (if you don't have all of them already).
Here's a broad look at the types of equipment you'll need:
Professional audio recording software (don't fall into the temptation to use something like Garage Band)
An XLR microphone with a stand and pop filter
Soundproofing to prevent reverb
Depending on how much of this equipment you have, you're looking at anywhere from a few $100 to a few $1,000 to do all the work yourself.
You also have the option to rent a studio with a sound engineer if you have wiggle room in your budget and don't want to purchase the equipment (this will usually be a little more expensive depending on how much equipment you already have).
2. Hire Audiobook Narrators Only
If you have the audio production chops but don't have the narration chops, you can just hire a narrator.
This person will read your book aloud and record the audio files, which you can then edit and package yourself.
There are a ton of different ways you can work with narrators, but the most common ones are:
Hourly – This is usually the method low-level narrators on sites like Upwork charge, so I recommend approaching this with caution (if at all).
PFH – This is when you pay "per finished hour" of your book. It's a flat rate based on the "runtime" (length) of your book and you can expect to pay $100-$300 per finished hour for a good narrator.
Royalty Share – ACX (Amazon's audiobook publishing service) offers a royalty share option where you pay nothing upfront and split royalties with your narrator 50/50.
Hybrid – Like royalty share but you give a smaller percentage of royalties to the narrator and pay a fee upfront. These usually include PFH rates that are smaller than normal in addition to a small royalty share.
Option 2 is usually the best one to pursue.
Since the average audiobook is about 10 hours long, you can expect to pay anywhere from $1,000 – $3,000+ for a good narrator using a PFH agreement.
Outside of cost, there's another consideration you can't afford to overlook.
Finding the right narrator can take a ton of time.
If you're not using a platform like ACX, you'll have to hunt good talent and then listen to tons of auditions. That can take 10s of hours alone.
If this is the route you choose, you can use freelance marketplaces like Upwork, but I strongly recommend against it. It's very unlikely you'll find a high-quality narrator or audio producer here and your audiobook deserves the best you can give it.
I recommend looking for narrators through:
3. Hire a Narrator & Producer
You can also hire both a narrator and a producer. This option effectively outsources most of your work.
But it comes at a cost.
On top of the narrator fees listed above, you're looking at an additional $300-$400 per finished hour.
If your book is 10 hours long, that means you'll pay another $3,000-$4,000—bringing your total to anywhere from $4,000-$7,000 for a completed audiobook.
Paying this premium will ensure you get a really high-quality audiobook, but it will still be up to you to find and manage these providers.
So, hiring both doesn't really take your work completely away. But it will reduce it by 80%+.
4. Audiobook Production Services
The final option is to explore working with a company that will record and produce your audiobook for you.
This reduces your work to the bare minimum and ensures you get an outstanding finished product.
These companies (and we are one of them) already have the equipment, narrators, and producers so they can truly offer you a turnkey solution.
This is often the best option for busy entrepreneurs who have the budget for hiring a narrator and producer but don't have time to find and manage them.
The main downside of this type of service is simply the cost. It can be one of the most expensive options, but it's also completely done for you.
So, it's important to factor in your time when calculating the total costs for each option. This can easily make an investment in audiobook services the most cost-effective option.
Our service starts at $5,000, so it's similar to the cost of hiring your own narrator and producer (but without the hassle). 
We also help you promote and distribute your audiobook, which is a hidden cost you'll incur with the other options unless you are able to market your book yourself.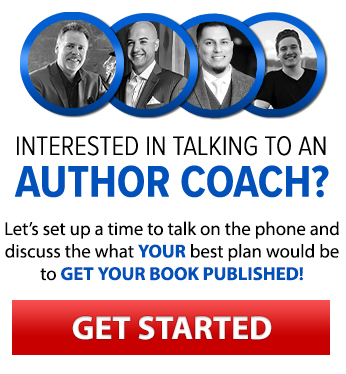 3 Things to Consider When Producing Your Own Audiobook
1. Budget
You only have so many resources. And if you don't have the budget for producers, narrators, or audiobook services, it can be tempting to try to do everything yourself.
But this is a bad idea unless you're a professional narrator and producer.
Too much can go wrong.
You will likely waste time and money on equipment only to have a finished product that doesn't reflect well on your brand.
If budget is a concern, I recommend exploring an ACX royalty share deal or something similar.
2. Time
If time is your main concern, go with an audiobook publishing service.
All the other options require either giving up a share of your royalties or hiring/managing several contractors.
3. ROI
ROI should be at the forefront of your mind, but not in the way you think.
You should be thinking about the ROI of your audiobook investment in the context of your business as a whole rather than the ROI of your audiobook itself.
Because it'll take a while to get a return on the cost of developing your audiobook because you aren't going to make much money from audiobook sales.
And even beyond that, it's very difficult to make a livable wage off audiobook sales alone (or books in general).
The real money comes from setting up book funnels and leveraging your books to sell higher-ticket offers.
Keeping this perspective in mind helps you focus on quality rather than just affordability.
How Much Does It Cost to Produce an Audiobook?
If you take all this into account, you can expect to pay anywhere from about $500-$7,000 to have your audiobook produced.
This depends on the length of your book and the production route you choose.
If you take nothing else away from this article, remember this…
Your audiobook is a reflection of your brand.
There's almost no chance you will create a liveable wage from selling audiobooks alone.
And settling for anything less than the best audiobook you can possibly produce means you're damaging your long-term earning potential.
So, don't settle for the cheapest or easiest option. Settle for the best option.
And at Best Seller Publishing, we can help if you want to ensure your audiobook can stand toe-to-toe with anything else on Audible.
Click here to schedule a strategy session where we'll show you how we made an audiobook that earned $61,852 in 2 years. <<<