Looking for ways to sell your audiobook?
Most authors simply upload to ACX (Amazon's distribution platform) and call it a day.
And it's easy to see why.
ACX publishes your audiobooks to several different libraries and gives you access to large audiences (most notably Audible and iTunes).
But doing this blindly comes at a cost.
Most authors don't realize there are many other ways to sell their audiobooks.
And that you can actually get your book on Audible without signing away your soul to Amazon.
That's what I'm going to help you navigate in this post.
My goal is to help you consider all your options so you can make the best long-term business decision.
How to Sell Audiobooks: 2 Ways of Getting Listed on Big Platforms
In order to sell audiobooks, you ABSOLUTELY have to be on popular platforms like Audible and iTunes.
These (especially Audible) are the kingpins in the audiobook industry and that won't change anytime soon.
Yes, you can try to sell audiobooks on your own, but that's like selling a song outside of iTunes.
You won't have access to a huge audience of potential buyers and will have to convince people to download directly from you.
Since so many people use platforms like Audible, iTunes, and Spotify, that just doesn't make any business sense.
And the fact that you need your book on platforms like Audible in order to get meaningful, consistent sales means you need to either:
1. Register with each individual platform (including ACX).
This is time-consuming and requires you to read all the fine print about royalties and rights with each platform.
And that can be dangerous if you aren't familiar with this language already.
Especially with ACX…
For instance, they have two types of distribution–one of which means you give them the rights to your work:
Exclusive distribution – you give ACX exclusive rights and can't sell your audiobook on other platforms for 7 years in exchange for 40% of sales.
Non-exclusive distribution – you still distribute your book to Audible and iTunes but have the freedom to distribute it elsewhere as well in exchange for 25% of sales.
Really the only reason to do exclusive distribution is if you don't plan on selling your audiobook literally anywhere but on Audible and iTunes (including your own site) and want to work with ACX to produce it.
More on all of your options with different platforms and distributors in the next section.
2. Work with an all-in-one audiobook distributor who gets your audiobook on all the platforms you need.
These companies get your audiobook on the platforms it needs to be on in exchange for a percentage of sales. They usually will collect all the payments for you and then send you royalties (i.e. net revenue minus their cut).
Choosing the right distributor for your goals is critical.
Each takes different percentages, works with different platforms, and allows you certain rights.
And many distributors not named ACX can actually still get you on Audible and iTunes (plus a ton of other platforms).
So, exclusive deals with ACX aren't usually a great idea…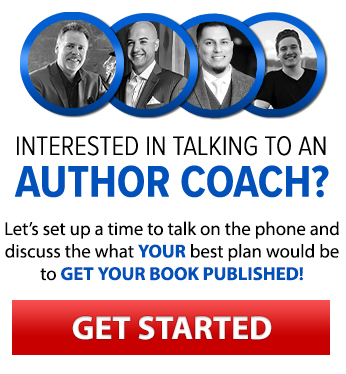 How to Pick an Audiobook Distributor: Options & Considerations
Audiobook distributors are great because they do all the legwork for you.
Many even have a single dashboard where you can see sales broken down by platform.
Again, this isn't an absolute necessity, but it's strongly recommended. Working with one simplifies everything dramatically and helps you understand what you're signing up for with each platform.
The last thing you want is to accidentally sign away exclusive rights to someone…
There are three main companies you can use to sell (and more importantly, distribute) your audiobook: ACX, Findaway Voices, and Author's Republic.
Each has its own strengths and weaknesses, which are outlined in the table below:
The "best" distributor for you comes down to your ultimate goals.
For example, do you want to sell your audiobook on any and every major platform?
Do you want to sell it directly on your website?
Do you want to use it for lead generation?
Are you hoping for revenue from your audiobook or are you leveraging your audiobook for higher ticket sales in your business?
If you want higher royalties and more freedom, I strongly recommend avoiding an exclusive deal with ACX.
You can sign up for a limited deal where you can still leverage other platforms like Google Play and maintain rights to your work.
But this also means you're going to have to produce your audiobook outside of ACX. Luckily, this isn't as hard as it sounds.
I have a comprehensive guide to your options with their pros & cons that you can read here.
How to Get Started Selling Audiobooks on Audible: A 10-Step Process to Sign-Up for the Audiobook Creation Exchange
If you choose to distribute your audiobook yourself (or exclusively through Audible/iTunes), you'll need to sign up for ACX.
And since getting on Audible is a non-negotiable, you'll either have to do this yourself or work with a distributor.
Here's a step-by-step process to use if you choose the former:
1) Create an account on ACX.com.
Navigate to acx.com and click "Sign Up Now" in the top right corner. You can use existing Amazon credentials.
2) Click "Start My Audiobook".
You'll have to complete all of the 3 options you'll see (start my audiobook, set up payment information, and complete tax information) but start by selecting "Start My Audiobook".
3) Pick your book.
The next page lets you navigate to your books on Amazon. You'll need to "claim" your book on ACX, which means it needs to already be on Amazon as a print or ebook.
4) Upload audio or find a narrator.
You'll be prompted to select whether you:
Already have audio files (these will have to meet Amazon's audio standards)
Want to find a narrator and producer for your book (this is where Amazon produces your audiobook)
5) Select territories and terms of distribution.
Here, you'll tell Amazon where you have rights to publish and distribute your work. If you hold the rights to your audiobook, pick "world".
Then, determine if you want exclusive or non-exclusive distribution (outlined in the previous section).
6) Review and accept terms.
Make sure you actually read the terms before accepting. I can't stress this enough.
7) Provide additional info.
You'll be asked to describe your audiobook. This is where you tweak your existing book description and input any copyright info.
8) Upload your files.
You'll be asked to upload your audio by chapter and fill in the chapter names. If your book is already on Amazon, you'll be able to see your table of contents to make this easy.
Then, upload your audiobook cover and any remaining files (like credits).
9) Submit for review.
ACX will review your project and, if everything looks good, will approve it and make it live on the site.
Once your project is live, narrators/producers will be able to audition for your audiobook if you chose to also have it produced through ACX
10) Enter payment and tax info.
Finally, navigate to "Account Settings" and fill out the missing details about your payment method and tax information. This must be done before you can start selling.
Can You Make Money Selling Audiobooks on Audible?
The answer is yes, but it's not going to be a get-rich-quick scheme. And it also depends on what kind of money you're expecting.
Most authors, at best, make a few thousand dollars a month in royalties. You really only make big bucks off book sales if you're famous.
So, it's important to understand that you'll need to sell a ridiculous amount of books to make a decent living.
How many?
That depends on your price point and whether you're getting paid per unit sold or through royalties.
But most likely at least several hundred per month.
Don't go into this expecting to make tons of money from selling audiobooks (or books in general for that matter).
Audiobooks are best thought of as a marketing tool.
They help you establish your authority and credibility, and provide an affordable way for potential customers to interact with your brand for the first time.
But they can still be revenue generators.
In fact, I was able to create an audiobook that made $61,852 in two years. And we've since helped many of our clients produce similar results with their audiobooks.
Interested in how we could help you do the same (and even set up a book funnel with your audiobook)?
Click here to learn more about how we can create and distribute your audiobook based on proven principles we've learned from the front lines. <<<